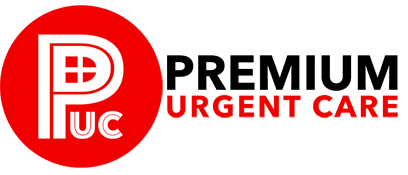 6643 N. Milburn Ave.
Suite 104
Fresno, CA 93722
Our office is located on N. Milburn Ave. just south of W. Herndon near Starbucks
Office hours
Monday
9:00am - 7:00pm
Last walk-in 6:30pm
Tuesday
9:00am - 7:00pm
Last walk-in 6:30pm
Wednesday
9:00am - 7:00pm
Last walk-in 6:30pm
Thursday
9:00am - 7:00pm
Last walk-in 6:30pm
Friday
9:00am - 7:00pm
Last walk-in 6:30pm
Saturday
9:00am - 6:00pm
Last walk-in 5:30pm
Sunday
9:00am - 6:00pm
Last walk-in 5:30pm
This office now accepts HealthNet CalViva
If you are experiencing chest pains or any serious medical emergency CALL 911 or go the the nearest emergency room
Premium Urgent Care office at Milburn & Herndon, Fresno
Quality urgent care is something you can expect from the professional team at Premium Urgent Care.  When an emergency injury or illness happens to you or someone you love, being able to rely on a local urgent care facility is crucial.  Hospital emergency rooms can be overcrowded and overpriced.  At Premium Urgent Care we us the best hospital equipment and medical practices at affordable emergency clinic prices.  You can count on Premium Urgent Care to be there when you need us most.
Reviews for Premium Urgent Care
Located at 6643 N. Milburn Ave., Suite 104 south of W. Herndon in Fresno, CA, Premium Urgent Care treats all minor injuries, illnesses and other health related conditions or checkups.  If you find yourself or a family member under the weather and looking for an urgent care hospital near you, look no further than Premium Urgent Care at Milburn & Herndon.
Walk in Clinic Fresno California
At Premium Urgent Care, we are a premium walk in clinic that cares about and treats our patients like family.  From the moment you walk into our Milburn & Herndon location, you will be treated with the utmost respect and compassion for your health situation.  Our friendly nurse staff will quickly assess your vitals and document your condition.  While you wait for the attending physician, a registered nurse with make your stay as comfortable as possible.  Your comfort is one of our top priority and that is why we have invested in only the best hospital equipment.  Call to make an appointment or simply walk in to see one of our friendly doctors.
Urgent Care in Fresno CA
As a local urgent care facility located on N. Milburn Ave, we can treat most common illnesses and minor injuries.  Here are some of the medical conditions we remedy:
Minor Illnesses – If you begin to run a fever and suspect you have the flu or have a painful skin rash, come to our urgent care facility to be evaluated.
Injuries – not all injuries are major and require a full hospital emergency room.  If you or your loved one has a sprain or is in need of stitches, Premium Urgent Care is the best place for you to go for quick and responsive medical attention.
Other medical needs – Annual physicals and wellness exams fall within the other medical services we provide at Premium Urgent Care.  If you are unable to make it into your primary care physician and need a physical for high school sports or vaccines for your child, come on in and we will treat you like family.
Fresno Urgent Care
At Premium Urgent Care we handle most emergency medical needs, however; there are some major illnesses and injuries where a local hospital emergency room is more appropriate.  Here are some conditions that we advise our patients to seek major medical attention by calling 911:
Heart attacks or symptoms Deep puncture or wound Severe skin burns Broken or protruding bones Suspected overdose
These are only a few of the major medical completions that require a hospital emergency room.  If you are unsure what type of facility you require, never hesitate to contact 911 for emergency response and transportation. We welcome new and returning patients.  If you have a minor emergency need, Premium Urgent Care is the best place for treatment.