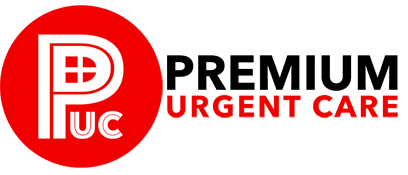 2021 Herndon Ave,
Suite 101
Clovis, CA 93611
Our office is located one block east of N. Fowler Ave. Near the Gb3 Health Club on the corner of N. Ash and Herndon, downstairs from Baz Allergy Asthma and Sinus Center
Office hours
Monday
9:00am - 7:00pm
Last walk-in 6:30pm
Tuesday
9:00am - 7:00pm
Last walk-in 6:30pm
Wednesday
9:00am - 7:00pm
Last walk-in 6:30pm
Thursday
9:00am - 7:00pm
Last walk-in 6:30pm
Friday
9:00am - 7:00pm
Last walk-in 6:30pm
Saturday
9:00am - 6:00pm
Last walk-in 5:30pm
Sunday
9:00am - 6:00pm
Last walk-in 5:30pm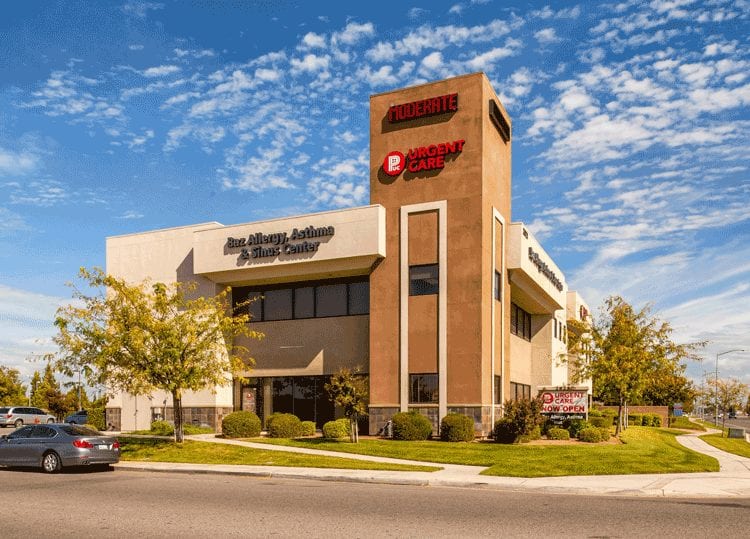 If you are experiencing chest pains or any serious medical emergency CALL 911 or go the the nearest emergency room
Urgent Care in Clovis
Premium Urgent Care has a location in the city of Clovis, CA on the corner of Fowler & Herndon.   We have come to earn a reputation for being a reliable source for emergency care of illnesses and non-life threatening injuries to the #1 city in California for raising a family.
Reviews for Premium Urgent Care
Jill MacFiggen
05:24 31 Mar 18
The staff are all super friendly. The facility is very clean and everything looks new. The doctor who helped me was so nice. He kept talking to me and it really helped me forget he was stitching me up. No complaints. I'll be back but hopefully not any time soon.
Craig Price
21:41 28 Feb 18
Very helpful from the time I entered the door...to the time I left.Brenda (Medical Assistant) is very knowledgeable and sincerely cares about everyones overall well being.Dr. Eric Green has the best bedside manner of any Doctor I have been to.He recognized me from a previous visit over 7 months and treated me professionally and like an old friend!
Christi K
23:31 10 Mar 18
DON'T WALK IN ON A SATURDAY!!!What a freaking joke! Gave it one star because zero wasn't an option. Brought my husband in at 1pm on 3/10 with a pretty serious cough. The waiting room was about half full, so we knew it would be a wait with it being an urgent care. It took them an hour before calling him up for payment, BEFORE he had been seen. We were not told appointments were available, but even one gal waiting had an appointment at 2 and they were an hour behind. They blew off my husband when he asked how much longer it would be. Finally at 3pm, he asked for a refund and left. If you don't want this nonsense, go to Willow Urgent Care on Herndon/Willow.
Marina Lawson
23:48 01 Mar 18
This is an update to my original review which is below. When I went back a few days later for a recheck I only waited about 5 minutes and both the doctor and the PA were working on this day. I was in and out in less then 10 minutes and once again the staff are all amazing, and kind and the waiting room, and the exam rooms are clean and tidy.Doctor, MA's and front office staff are very nice. My issue was taken care of very professionally with genuine concern from the doctor and staff. The office and treatment rooms are clean and hand sanitizer is readily available at the front desk and in the rooms. I would give 5 stars however when I came in, even though there were only 3 persons in the waiting room and being told the wait time was about 25 minutes; I ended up waiting in the waiting room over 2 hours, and had another 45min in the freezing cold treatment room ...the actual time it took to treat me was about 10 minutes. I am not one to complain, and am fairly patient and understanding but If this place had a really full waiting room, I have no idea how long one would have to wait.
Steve
01:07 05 Mar 18
Went in there for headache / earache. Great service. The nurse/dr did an excellent job being professional and personable. Highly recommend this place for anyone needing medical attention in the area.
See All Reviews
Urgent Care Clovis, CA
You can expect a high level of personal, friendly and professional care from our staff when you need it most. Finding our service to be faster, more affordable and with a more personal touch that focuses on you is the reason that many of our patients return time and again.
With shorter wait times, you can feel comfortable coming to Premium Urgent Care knowing that your needs will be met quickly. The sooner you can be seen by a physician the sooner you can be treated, minimizing the time of discomfort for you and your family.
Walk-in Clinic Clovis
Premium Urgent Care is more than just an urgent care clinic. We are a full-service health-care clinic providing you and your family many of the same kinds of services that you would visit your primary care physician for. If you or your family has a medical need you can stop by with no appointment needed (though you can also schedule an appointment that fits with your most convenient time online) and expect the same high level of patient care as when you need immediate attention.
Choosing our Clovis California location for your clinical needs also means spending less time in a busy doctor's office waiting room, meaning that you have more time to spend with your family. Our system of urgent care offices benefits from the same level of networking and information sharing as those of larger hospitals, ensuring proper care of our patients.
In the healthcare industry, excellent communication is a must. No matter which of our locations you may have visited before, you can expect your visit and care to be customized based on your individual medical history.
Emergency Room Alternative
Avoid the uncomfortable long wait times and crowded, potentially infectious waiting areas of hospital emergency rooms by choosing Premium Urgent Care. Our doctors and nurses treat many illnesses such as the flu, upper respiratory infections and urinary tract issues like bladder infections that are often the reason for an emergency room visit.
We also treat non-life-threatening injuries like cuts, punctures and sprains/strains of muscles and many types of sports related injuries including broken bones. Our professional, compassionate staff provide delicate yet effective care with a focus on you, not running around trying to take care of a huge number of patients the way you have likely been treated in hospital emergency rooms.
This location also provides the use of an on-site radiology department for better diagnostics of you or your family's physical condition when an injury has occurred. We accept a wide variety of health insurance carriers and the co-pays at our clinics are typically lower than those of a large hospital system, making us a more affordable option for our patients.
Contact the healthcare professionals at the Clovis location of Premium Urgent Care for all of your immediate and other clinical health needs today!