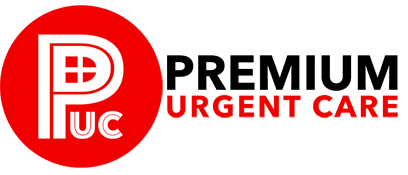 565 W. Shaw Avenue
Clovis, CA 93612
Our office is located on W. Shaw Ave at Peach
Office hours
Monday
9:00am - 6:00pm
Last walk-in 5:30pm
Tuesday
9:00am - 6:00pm
Last walk-in 5:30pm
Wednesday
9:00am - 6:00pm
Last walk-in 5:30pm
Thursday
9:00am - 6:00pm
Last walk-in 5:30pm
Friday
9:00am - 6:00pm
Last walk-in 5:30pm
Saturday
9:00am - 6:00pm
Last walk-in 5:30pm
Sunday
CLOSED
If you are experiencing chest pains or any serious medical emergency CALL 911 or go the the nearest emergency room
You can expect a high level of personal, friendly and professional care from our staff when you need it most. Finding our service to be faster, more affordable and with a more personal touch that focuses on you is the reason that many of our patients return time and again.
With shorter wait times, you can feel comfortable coming to Premium Urgent Care knowing that your needs will be met quickly. The sooner you can be seen by a physician the sooner you can be treated, minimizing the time of discomfort for you and your family.
Walk-in Clinic Clovis
Premium Urgent Care is more than just an urgent care clinic. We are a full-service health-care clinic providing you and your family many of the same kinds of services that you would visit your primary care physician for. If you or your family has a medical need you can stop by with no appointment needed (though you can also schedule an appointment that fits with your most convenient time online) and expect the same high level of patient care as when you need immediate attention.
Choosing our Clovis California location for your clinical needs also means spending less time in a busy doctor's office waiting room, meaning that you have more time to spend with your family. Our system of urgent care offices benefits from the same level of networking and information sharing as those of larger hospitals, ensuring proper care of our patients.
In the healthcare industry, excellent communication is a must. No matter which of our locations you may have visited before, you can expect your visit and care to be customized based on your individual medical history.
Emergency Room Alternative
Avoid the uncomfortable long wait times and crowded, potentially infectious waiting areas of hospital emergency rooms by choosing Premium Urgent Care. Our doctors and nurses treat many illnesses such as the flu, upper respiratory infections and urinary tract issues like bladder infections that are often the reason for an emergency room visit.
We also treat non-life-threatening injuries like cuts, punctures and sprains/strains of muscles and many types of sports related injuries including broken bones. Our professional, compassionate staff provide delicate yet effective care with a focus on you, not running around trying to take care of a huge number of patients the way you have likely been treated in hospital emergency rooms.
This location also provides the use of an on-site radiology department for better diagnostics of you or your family's physical condition when an injury has occurred. We accept a wide variety of health insurance carriers and the co-pays at our clinics are typically lower than those of a large hospital system, making us a more affordable option for our patients.
Contact the healthcare professionals at the Clovis location of Premium Urgent Care for all of your immediate and other clinical health needs today!