Premium Urgent Care Los Banos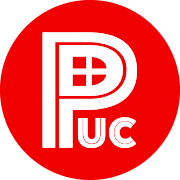 Premium Urgent Care
1415 Badger Flat Road
Suite A
Los Banos, CA 93635
Office hours
Monday
9:00am - 6:00pm
Tuesday
9:00am - 6:00pm
Wednesday
9:00am - 6:00pm
Thursday
9:00am - 6:00pm
Friday
9:00am - 6:00pm
Saturday
Closed
Sunday
Closed
Holiday Hours
Thanksgiving, Thursday November 25
CLOSED
Christmas Day, Saturday December 25
CLOSED
Closed for lunch 1:00pm - 2:00pm
Welcome to the Premium Urgent Care office located in Los Banos, CA
If you are experiencing chest pains or any serious medical emergency CALL 911 or go the the nearest emergency room
When to visit the Emergency Room
Emergency room in Los Banos
Memorial Hospital
520 W I Street Los Banos, CA 93635
(209) 826-0591
Urgent Care in Los Banos
We are located directly across Badger Flat Road from Walmart.  Premium Urgent Care in Los Banos is ready to treat you and your family for minor injuries and illnesses. This office is our fifth center to open in California, we are eager to offer more convenience in your medical care. By visiting our clinic, you avoid lengthy wait times and other unpleasant experiences associated with an emergency room visit. Schedule an appointment with us today or walk-in to let us treat what is ailing you. Our staff treats a variety of illnesses such as upper respiratory infections, the flu, urinary tract issues, strep throat, and other issues that are often the reason for an emergency room visit. We also treat non-life-threatening injuries like cuts, broken bones, and strains/strains of muscles. At Premium Urgent Care, we want to provide you with the best medical care that we can provide at an affordable price.
Los Banos Urgent Care
Premium Urgent Care in Los Banos is a great place to come for quality medical care and attention when you need it the most. Whether you have an appointment with us or you are a walk-in patient, our highly trained staff will provide you with friendly and efficient service that you need. You can expect a high level of professional, responsive, and friendly care from our staff when you visit our facility for treatment.
Here are just a few examples of some of the things that we can treat:
Minor Illnesses – Whether you have started running a fever, are experiencing a runny nose or cough, develop a rash, or suspect a respiratory infection our urgent care team can give you the treatment that you need.
Injuries – Not all injuries experienced require the attention of a full emergency room. With the top of the line hospital equipment at our facility, our qualified staff has the means necessary to treat sprains, abrasions, or injuries that require stitches. If you or a loved one experience a minor injury, Premium Urgent Care is the place to go for prompt and reactive medical attention.
Other Medical Needs – If you are due for your annual physical or wellness exam and are unable to make it to your primary care physician, our facility is able to provide these medical services to you. In addition, we can also administer vaccinations for children.
Here at Premium Urgent Care we have the best equipment and a staff that you can count on in order to provide you with the best care around. Whether you or a loved one are suffering from the common cold, need a physical, or have other ailments, our trained staff is here to tend to your needs. Not sure if our facility treats what symptoms you are experiencing? Please give us a call during business hours and let us guide you in the right direction to the road to recovery. Your health is top priority to us.
Walk in clinic Los Banos
At the Premium Urgent Care facility in Los Banos, we accept walk-in patients. There are often times that illnesses occur without notice and require attention that cannot wait on a scheduled appointment. Our qualified and outgoing staff will assess your vitals and document your illness and make you as comfortable as possible as you wait on the attending physician. Your comfort is just as important to us as your well-being. At Premium Urgent Care, we want your experience to be as pleasant as possible. Skip the rush of the emergency room and doctor's office. We can provide you with superior care from our highly knowledgeable staff while making you as comfortable as possible.
Premium Urgent Care accepts various insurance providers so that we can cater to any patient's needs. Please click on the insurance tab for a complete list of providers that we accept.
Emergency Room alternative
For minor illnesses and injuries, Premium Urgent Care in Los Banos is a great alternative to going to the hospital emergency room. Save yourself the hassle of lengthy wait times and the pricy bill that most visits to the emergency room end with. Our facility has an experienced team of doctors and staff that will provide you with the best care around. While we offer a wide array of medical emergency care, we advise our patients to visit a hospital emergency room if they are experiencing conditions like:
A heart attack or symptoms signaling that a heart attack may be coming
Severe wounds
Bones that are protruding from the skin
Deep puncture wounds
Skin burns that may be severe
If you are unsure if what you are experiencing requires an emergency room, please do not hesitate to call 911 for emergency response and/or transportation. If you have a minor injury, however, Premium Urgent Care is the best place to suit your needs.
School sports physicals Los Banos
Do you have a child who is involved in sports? Urgent Care in Los Banos has you covered! Our team of family friendly physicians can complete a physical for a sport or extracurricular activity. With Premium Urgent care, you can be assured that you are getting a quality physical on your time and at a reasonable price. With the rising cost of medical care, it is important to us that we deliver the best medical care and attention to our patients at an affordable rate.  At Premium Urgent Care we accept walk-in patients for physical examinations or you can call today to schedule an appointment with us!